X Stitch lamp
X Stitch Lighting set transforms traditional Hungarian cross stitch motifs into 3 dimensions, then we let the light finish the job.
---
3 dimenzióba emeltük a hagyományos magyar motívumokat, majd engedtük, hogy a fény játszadozzon velük tovább. Ennek eredménye lett ez a kereszthímzés inspirálta lámpacsalád.
Lampa MAGNIFICO
Lampa MAGNIFICO is a step toward reforming everyday home object interfaces. The innovative and unexpected switch-on method with levitating ring magnets gives the experience of surprise, wonderment to the user then encourages him or her to explore the object further. Light & play!
---
A Lampa MAGNIFICO világítás úttörő az otthoni tárgyaink felhasználói felületének és a felhasználói élmény megújításában. A lebegő gyűrűmágneseknek köszönhető váratlan bekapcsolási mód a meglepetés, csodálat élményével gazdagítja, majd felfedezésre buzdítja használóját. Játssz a fénnyel!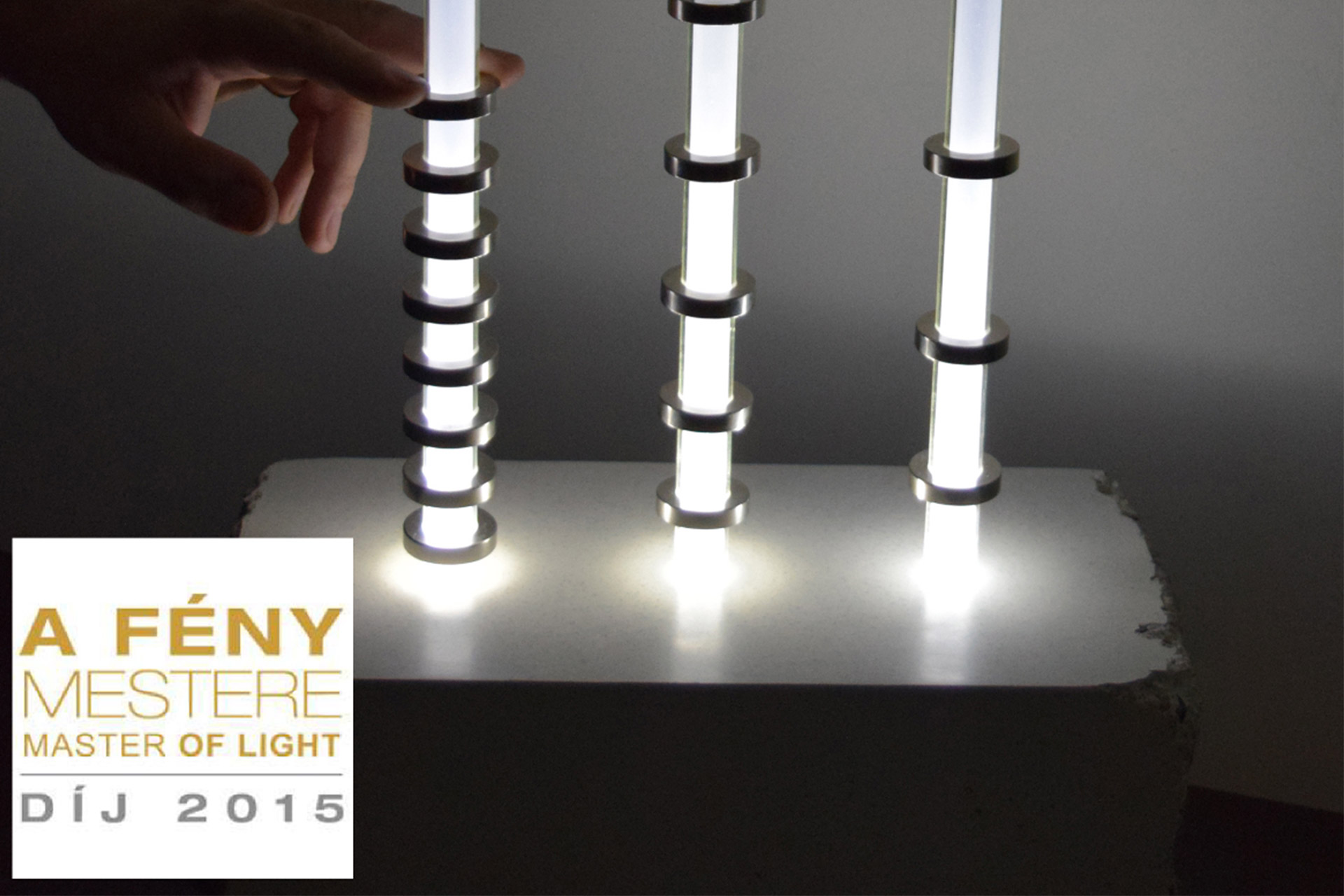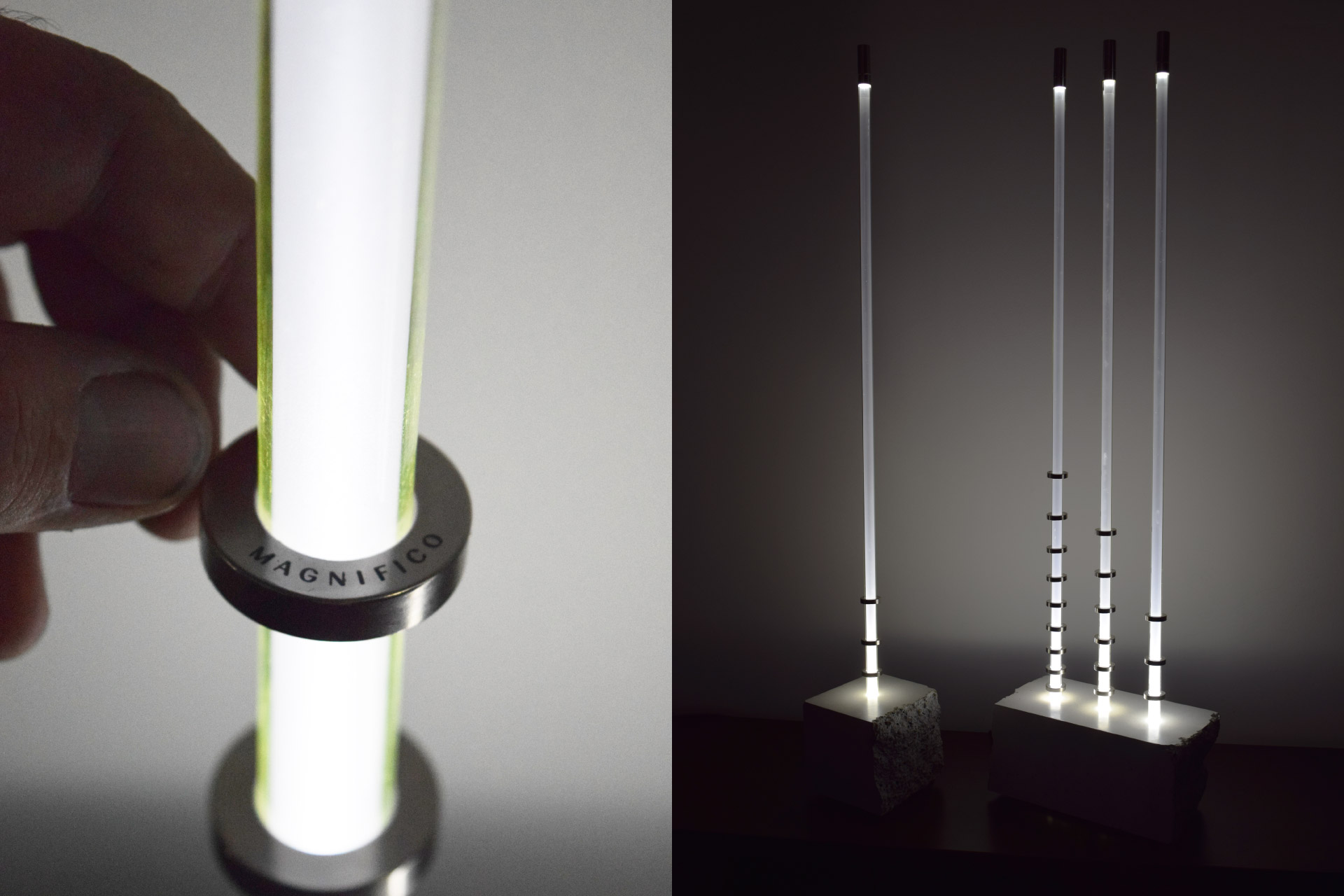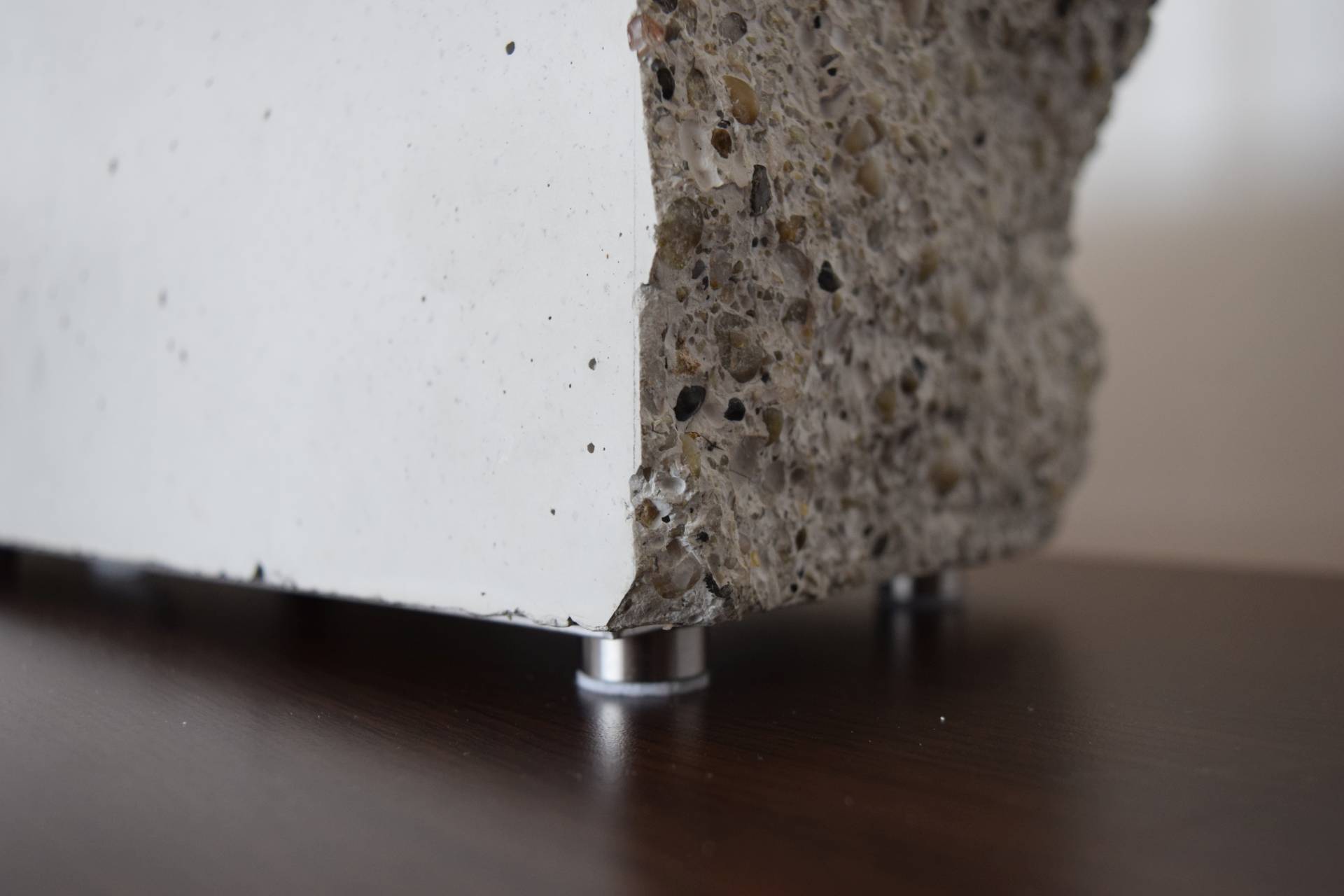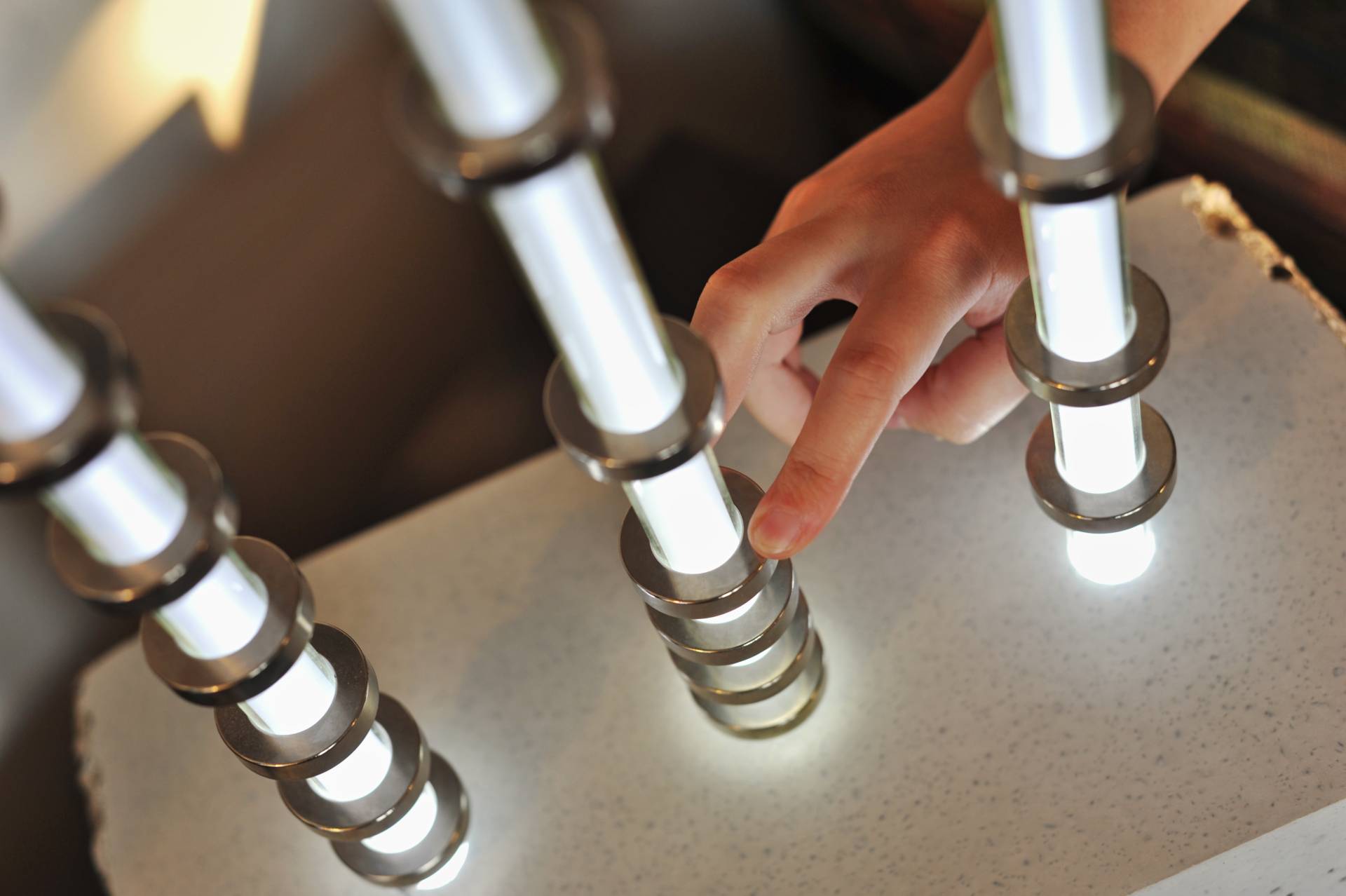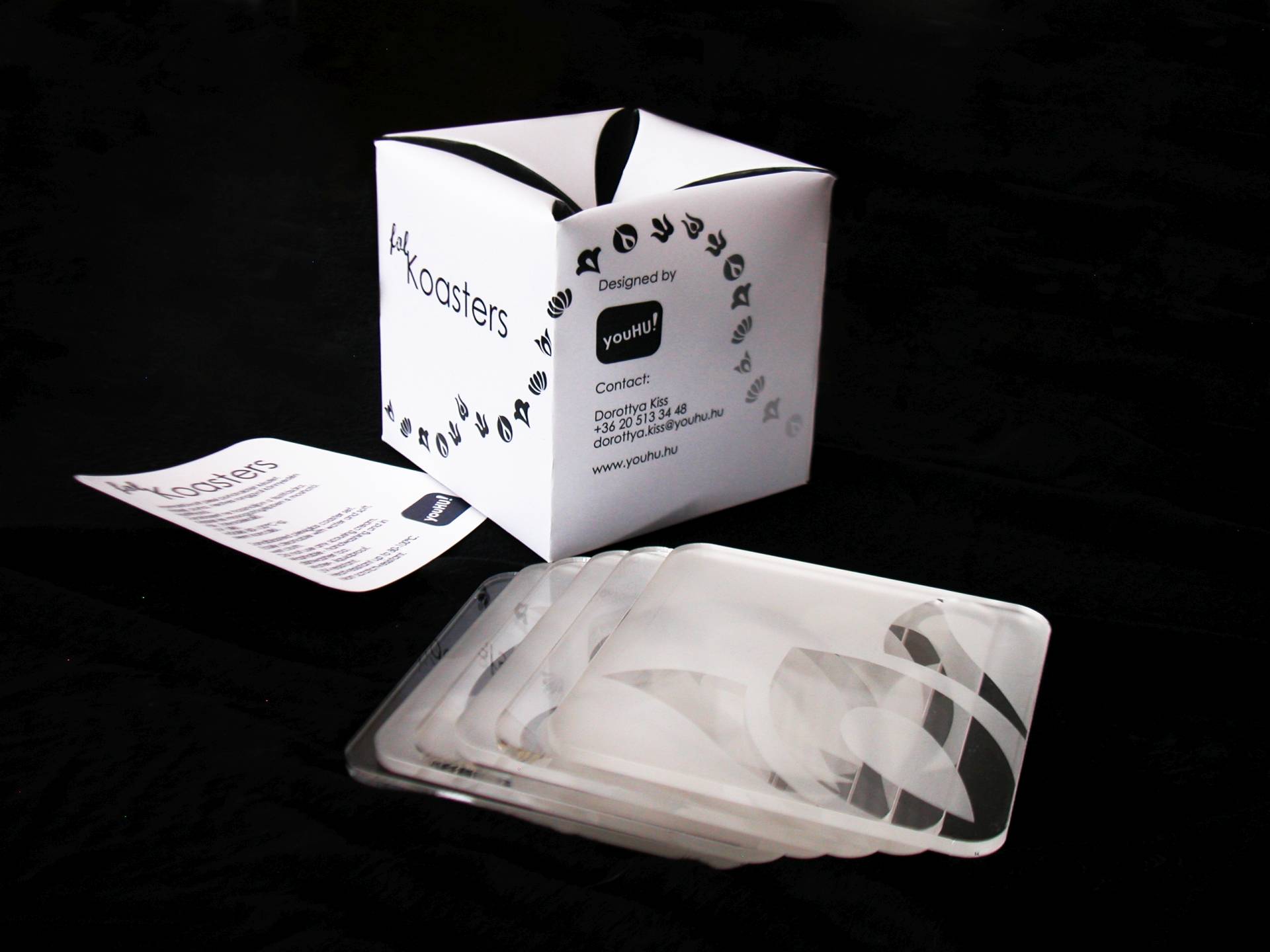 folKoasters set
We reduced the original Hungarian embroidery patterns to simple signs on the coasters, so the appearance and the function (cleaning, resistance) make the set standout in its category. These beverage coasters suit traditions to our modern everydays.
---
Az eredeti magyar hímzésmotívumokat jellé formáltuk az alátéteken, amelyek így megjelenésükben és funkciójukban (tisztíthatóság, ellenállóság) kimagaslanak társaik közül. A szett a tradíciókat emeli be modern hétköznapjainkba.
Partners
We believe in partners, not clients. We do everything to get to know you well to understand your needs because our best solution is the comprehensive service we provide.
PRODUCT DESIGN: object design, experience design, installation design, visualization, prototyping
GRAPHIC DESIGN: identity, infographics, catalogue design, web design
DESIGN MANAGEMENT: branding, production management, photo & video concept design and production
---
Mi partnerekkel dolgozunk, nem csupán ügyfelekkel. Mindent megteszünk, hogy megismerjük őket, ezáltal megértsük az igényeiket, hiszen a legjobb megoldást a teljes körű szolgáltatásunk nyújtja.
Terméktervezés: tárgytervezés, élménytervezés, installáció tervezés, látványtervezés, modellezés, prototípus tervezése.
Grafikai tervezés: arculattervezés, katalógus- és kiadványkészítés, webdesign, infografika.
Designmenedzsment: branding, fotó és videó koncepció és gyártás, termékgyártás menedzsment.