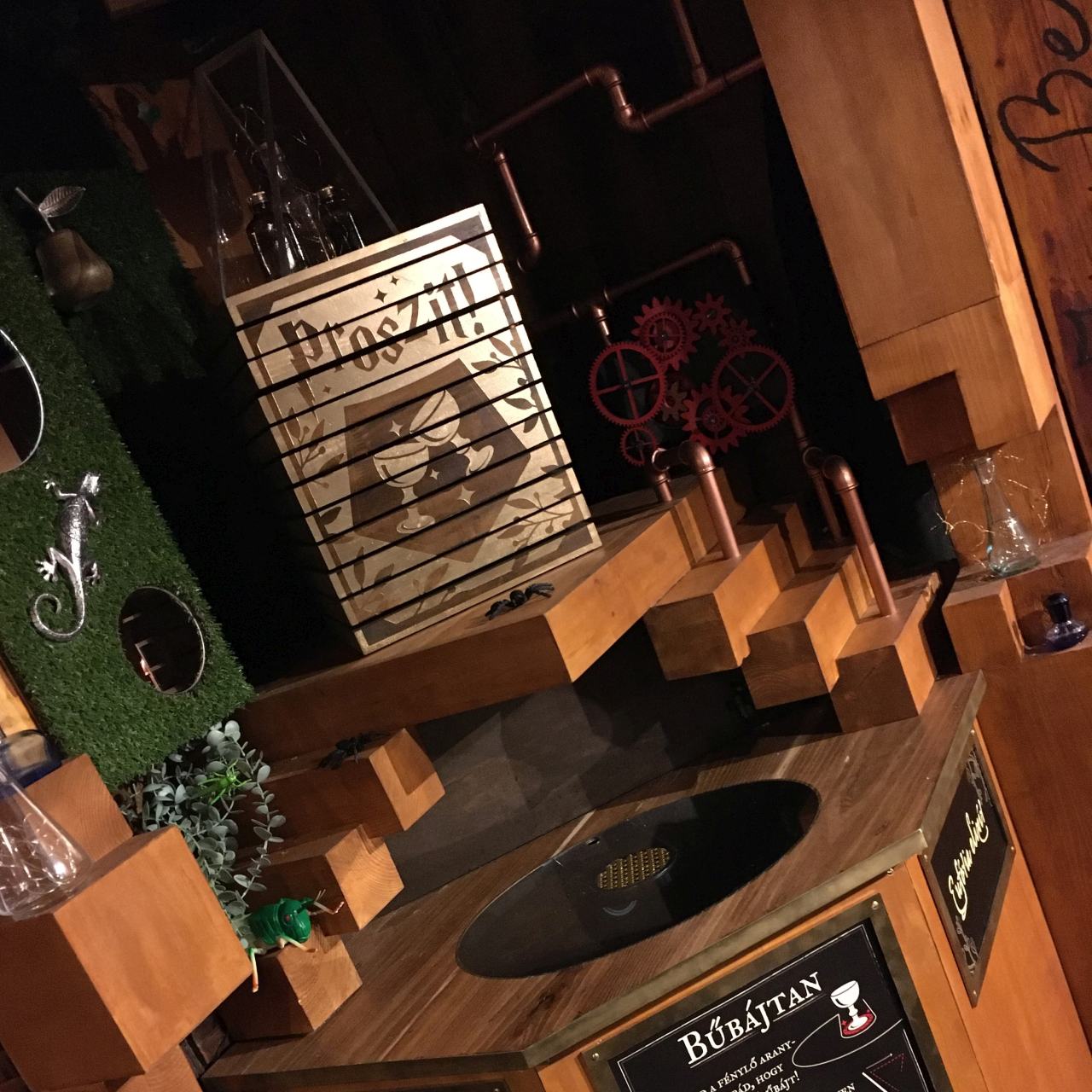 Magical potion machine
(custom designed)
We are into drinking gastronomy (as you know) and we adore creating magical experiences so we couldn't hide our enthusiasm when Repülő Seprű ('Flying Broom') Café found us. Our clients' dream was a custom designed potion machine that gives delicious drinks to guests by using their magic wands; and those wands collect data to make billing easier.
The Café is mostly visited by families so it was crucial to choose the right theme of the wizarding world compatible with both children and adults. The palette of different moving & lighting effects was designed to lead the guests' attention while we hid some unexpected, spontaneous elements as well. Though the installation is pretty extraordinary we tried to create it as effective and easy-to-handle as possible for the everyday tasks of the staff.
Even if we know all the secrets of Blissful Brünhilda's Potion Machine we still feel like real witches & wizards as we use it - it is something you have to try yourself!
---